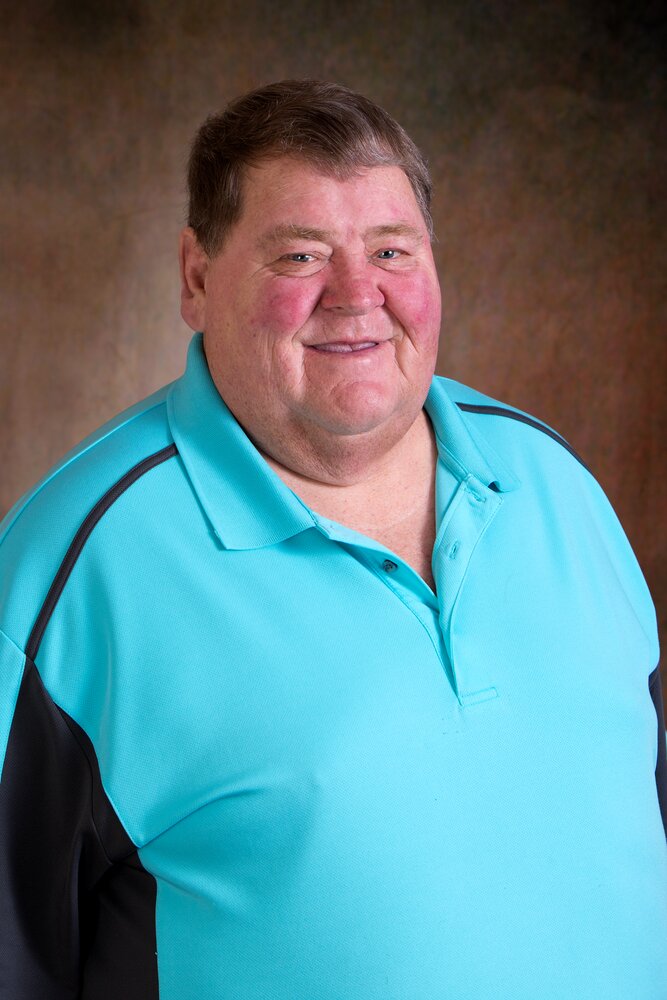 Obituary of Brass Campion
Gerald Albert Campion (commonly known as Brass) beloved husband, father, grandpa, son, brother, uncle, cousin, and friend passed away at the Red Deer Regional Hospital surrounded by his family on June 11, 2022, at the age of 70 years. Jerry was born on December 19, 1951, in Edson, Alberta to George Albert and Laura May Campion. Jerry along with his siblings Barbara, Patrick, Carol, and Valerie were raised in Hanna, Alberta.
Jerry married Linda (Holoida) in Oyen on December 15, 1973. They moved to Hanna shortly after they got married and still reside there today. Jerry and Linda were married 48 years. They were blessed with two children Jennifer May (April 1978) and 10 years later Cody Steve (September 1988). Jerry's daughter Jennifer (he called her Jimmy) was the apple of his eye and was always his little girl. His son Cody was the spitting image of Jerry junior. Jerry gained a son-in-law when Jennifer married Bill Cooper in July 2003. Bill and Jerry had some great adventures together.
The only thing Jerry cherished more than being a father, was being a grandpa. Grandpa's life changed forever when Kalli was born in November 2007. He became the proudest grandpa in the world. However, he would always remind Jennifer that she was having his first grandchild during hunting season and that she should have planned that better. Kalli was his pride and joy. Then Kalin came along in July 2009 and Grandpa's heart was so full of love and pride for his sweetheart Kalin. Grandpa would come to see the girls all the time for cuddles and hugs. He was their number one supporter in anything that the girls did. He would phone them all the time, drive them wherever they needed to be, attend all school events they were involved in, and he would drive around the province to watch them compete in dance, often bringing other family members. If anyone had grandpa wrapped around their fingers, it was Kalli and Kalin. His two granddaughters were his whole life.
Jerry finally got his grandson when Diezel Campion was born in December 2013. Grandpa enjoyed taking Diezel for a quad ride and sharing his love for the Calgary Flames with him. His other grandson Axton was born in September 2018. Jerry was looking forward to sharing quad rides with Axton as well.
Jerry worked for the Canadian National Railway on the section crew in 1968 for a year. He then went to work in the oil patch for a while until he found his full-time career as a locomotive engineer with Canadian National Railway (C.N.R) from 1970-2008. His total time on the railway was 39 years. In 1990 when they took the railway out of Hanna, Jerry decided that he wanted to keep his family in Hanna and so he drove two to three times a week to Calgary so that his family did not have to move to the big city. He did this for 18 years until he retired in 2008. He would have kept working longer but they were taking the railway out of Hanna, and it was important to Jerry to finish his last run through his hometown of Hanna on November 20, 2008.
In October 2010, Jerry ran for councilor and served almost 12 years as councilor for the Town of Hanna. He was councilor for the terms of 2010-2013, 2013-2016, 2016-2020 and 2020-until June 11, 2022. He sat on many committees over the years. Jerry was proud to call Hanna his home and helped with whatever he could to help make Hanna the best place to live.
Jerry was part of the Hanna Elks Lodge for 26 years from 1979-2005. He sat on many committees and volunteered with numerous organizations in Hanna such as the Hanna Food Bank, Hanna Community Garden, Hanna Dance Association, Hanna Seals, Hanna Cruisers, Hanna Rod and Gun Club, The Community Christmas Dinner, and many more.
Aside from family and work, Jerry had many hobbies and interests that filled his heart and time with joy. He enjoyed hunting, fishing, curling, watching all sports especially hockey, playing crib, and making pickles. His favorite hobby was listening and going to the chuckwagon races. He would watch them on TV and listen to them on the radio. He would always say, "shhhh I am listening to the times." He would have friends over for the wagons and they would make bets on who would win. The day Jerry met his hero Kelly Sutherland was a day that changed his life. He became great friends with the Sutherland's, Kelly, Mark, Brian, and their families. They became a second family to him. One of the proudest moments of dad's life was when he got to sponsor Kelly in his last year of chuckwagon racing at the Bonnyville Stampede in 2017. It was a dream to see his name on the wagon tarp of his hero.
Jerry will be missed by so many but mostly by his family. He was a generous man who would help anyone out when needed. He would give you his last dollar, even if that was the only thing he had to give. His kind heart and big personality will live on in his family forever.
Jerry is survived by his loving wife Linda, his daughter Jennifer (Bill) Cooper, son Cody Campion (Rosy Knutson), grandchildren Kalli and Kalin Cooper, Diezel and Axton Campion, siblings Carol Fabick and Valerie (Glen) Scheck, stepsister Cheryl (David) Andrews, brother-in-law Reginald Symesko, and many aunts, nieces, nephews, and cousins. Jerry is also survived by sisters-in-law Marie (Michael) Kulyk, Joanne Hanewich, and brother-in-law Mike Holoida and numerous nieces and nephews.
He was predeceased by his mother Laura Williams, stepfather Archie Williams, Father George Campion, sister Barbara Symesko, brother Patrick Campion, nephew Stephen Fabick, brothers-in-law Larry Fabick, and Dale Marek, in-laws Steve and Katie Holoida, and numerous aunts and uncles.
Donations may be made in Jerry's memory to: Hanna Hospital Ladies Auxiliary, Box 23 Hanna, Alberta T0J 1P0 or the Hanna Dance Association, Box 1989 Hanna, Alberta T0J 1P0.
A Celebration of Brass's Life will be held on Saturday, June 25, 1:30 pm at the Hanna Community Centre.
A private family interment at the Hanna Cemetery will follow the service.
The family have requested if you have a "Brass Campion Sponsor Shirt" (ANY COLOR) for the Sutherland Chuckwagon's please wear the shirt to his Celebration of Life.