302 1st Avenue West | PO BOX 460 | Hanna, AB | T0J 1P0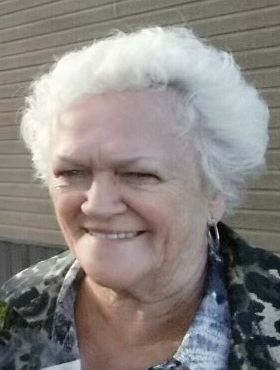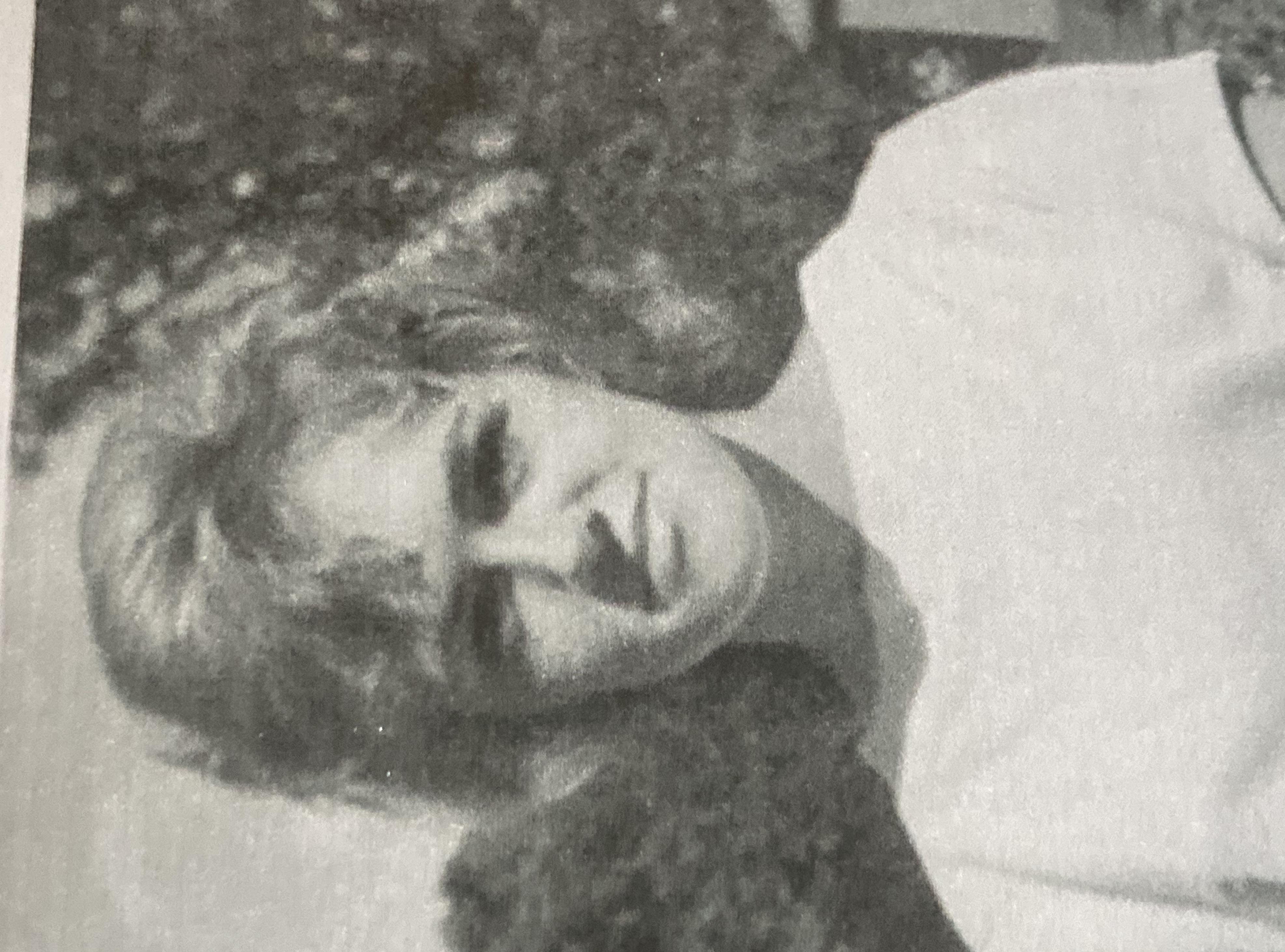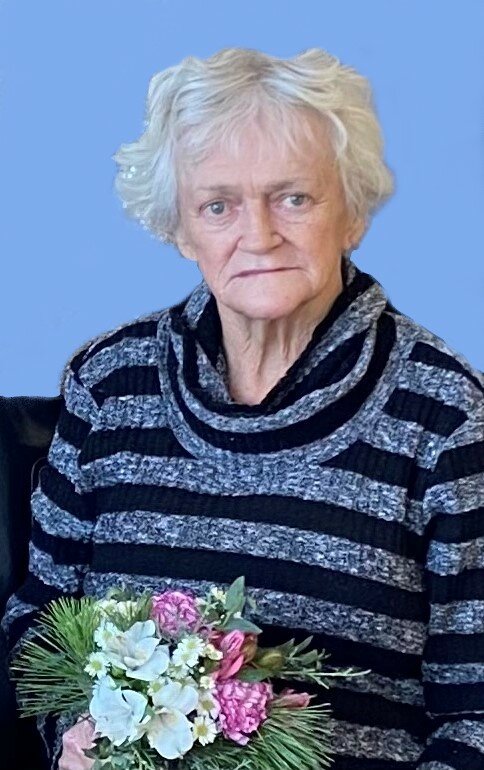 Obituary of Vera Alice Doris Verbeek
Vera Alice Doris (Howie) Verbeek, born February 19, 1943, was the fourth of five daughters born to Irene and Melville Howie. When Vera made a friend, it was for life. She was a wife, mother, aunt, sister, and friend. As a child Vera enjoyed spending time at her grandmother's farm in Thornton ON. It was at the young age of five in kindergarten that Vera met her first lifelong friend.
Vera was working at Bell Telephone in 1959 as a switchboard operator when she met her future husband, John Verbeek. They were married June 16, 1962. The couple settled in Beeton Ontario and started their family in 1963.
John and Vera relocated to Sudbury ON in 1966 as John was opening the Northern Ontario branch of Standard Auto Glass. John Jr was born in 1968. They purchased their first home in 1969, where they met wonderful neighbours which became lifetime friends.
Vera stayed at home to care for her young family. She was family-oriented, and enjoyed a variety of activities including hosting gatherings, camping, sewing, snowmobiling, gardening, and ballroom dancing.
The family moved to Barrie ON in the summer of 1973. Vera decided to upgrade her education where she met a woman that became another lifelong friend. She was employed in various roles including the federal government, the City of Barrie, Federal Foil and Wolfe Steel.
While in Barrie John and Vera helped her Uncles Milt and George operate their farm and raise cattle. When Vera was not busy in an office or at home, you could find her cleaning out the stalls in the barn, feeding the cattle and helping to bring in the crops. She enjoyed tending to her flower gardens and playing cards with friends. She had not learned to swim a child and was prepared to. By the end of her 10-week lesson she was diving backwards. She believed learning new skills were worthwhile, and anything worth doing, was worth doing well.
Vera appreciated the simple things in life…the warm sun on her face, listening to the songbirds, helping friends and family, and preparing meals alongside her husband. It was as though there was an Open sign at the Verbeek home as often friends and family would migrate to the meeting place. Grandsons Clayton and Phillip spent many hours with their grandparents learning many skills only a grandparent can teach.
After John and Vera retired, they moved to Huntsville Ontario where they built their dream home. As the balance of their family was in Alberta, they moved to Bigstone in 2010. They looked forward to spending time and creating new memories with grandsons John Jr. (Champ), Wyatt, and Kaleb. Being retired also allowed to them travel more. They had hoped to return to Hawaii one day, as it was a favourite destination for them both.
There were some young people that John and Vera came to know by happenstance. They were in Canada on work visas, travelling, or expanding their education from various countries including Australia, New Zealand, Japan, France, and Germany. They became close to John and Vera. These fine young people were considered family and enjoyed meals at the Verbeek home and sharing stories back and forth. Correspondence was always enjoyed and appreciated.

Vera will be remembered as a kind and gracious lady. She always made time to listen, especially if you needed to talk. She was wise, considerate, and always put her family first. She and her husband John enjoyed hosting friends and family for several occasions, but especially birthdays. She will also be remembered for having a well manicured yard, and if the grass was not cut at least twice week then there was reason for concern. If you were one of the people that enjoyed her butter tarts and homemade pies, you were very fortunate indeed. More than one person claimed that Vera's piecrust was the thinnest and flakiest. Her devilled eggs were sought after as well.
She was known by many names to her family and friends. Mom, Vee, Grandma, Grandma-Bear, Deera, when a very young Elizabeth could not pronounce Vera, and it stuck, as well as title The Cobra-Chicken, given to her by her son-in-law Ed. There are a few classic Vera stories that have been shared and will continue to make people smile such as the Red Airplane story and the Mouse at Harvest. Whenever her husband John would start to tell the Red Airplane story, of course at the prompting of one of the grandkids, she would usually say 'here we go' with a roll of her eyes and a smile.
She is predeceased by her parents Irene and Melville Howie and son John. Vera experienced a series of strokes in 2022. She passed away quietly at the Hanna Hospital on March 4, 2023.
The family would like to acknowledge the wonderful care she received by the kind and caring staff at Big County Hospital, the Hanna Health Centre, and the Homecare Team.
She is missed by husband John, daughter Deborah Rosenau (Edward), Grandsons Clayton, Phillip, John Jr, Wyatt, and Kaleb. Her lifelong friends in Ontario; Joyce, Rene, Gloria, and sister Shirley will miss the long laughter filled phone calls.
Vera will be missed but not forgotten.
Share Your Memory of
Vera
Professional, Compassionate Care, for all of your Funeral Needs.
Contact
302 1st Avenue West
PO BOX 460
Hanna, AB T0J 1P0

Looking for something you can't find? We make it easy to get the answers you need. Please feel free to contact us at anytime