302 1st Avenue West | PO BOX 460 | Hanna, AB | T0J 1P0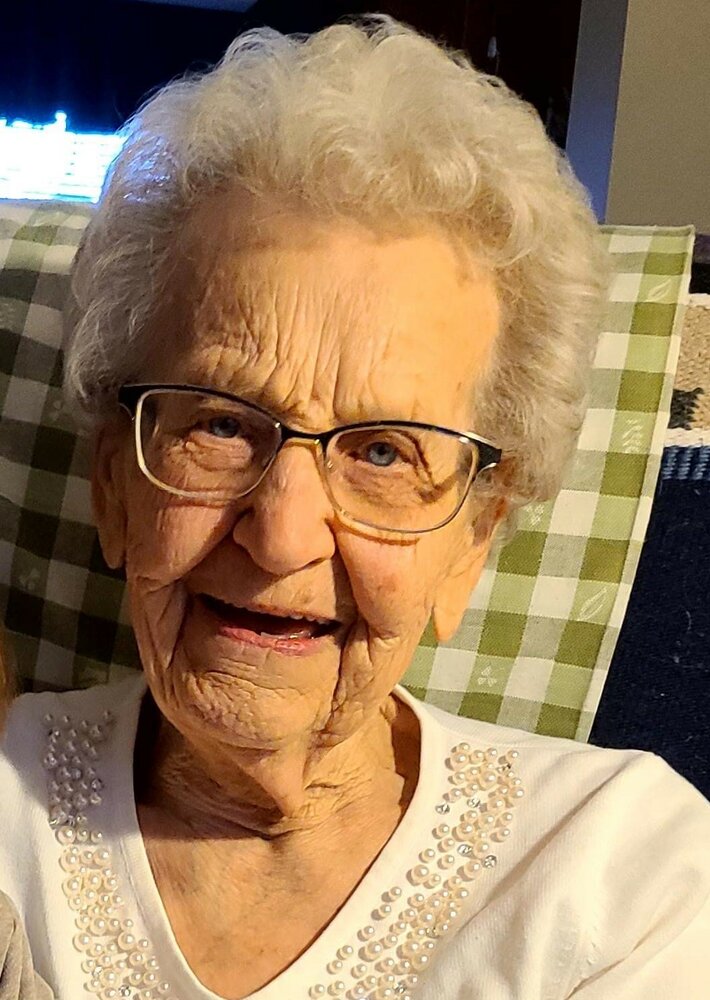 Celebration of Life
1:00 pm - 3:00 pm
Monday, September 26, 2022
Hanna Seniors Circle
519 3 Ave W
Hanna, Alberta, Canada
Program at 1:00 p.m.

Get Directions
Private Family Interment
Hanna Cemetery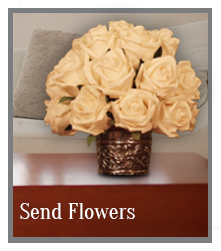 Obituary of Mabel Marie Pfahl
Mabel was born the 6th child, and 4th girl, to Jacob and Emma (Ehnisz) Roth on the family farm near Burstall, Saskatchewan. When Mabel was just 3 years old, the family lost Emma due to complications of a subsequent pregnancy. Jacob remarried the following spring. Christine (Bierbach) was the mother Mabel knew. In the following years, three more brothers would join the family.
Mabel had a typical childhood growing up on the family farm and attending one-room rural schools until Grade 8.
In 1947, Mabel moved to Hanna. Jacob had purchased a farm in the Garden Plain district and Mabel's older brother, Arthur, and his wife, Heddy, were to farm it. Mabel soon got a job in Hanna as a Nurses' Aide at the Hanna Hospital. She lived in the nurses' residence on the top floor of the hospital. One of her best friends was Elsie Pfahl. The two girls often spent their days off at Elsie's family's farm, northeast of Hanna. It is there that she met Elsie's younger brother, Herbert.
After a brief courtship, Mabel and Herb were married on June 28, 1949, at Mabel's family farm at Burstall, SK. So began their long life together, working side-by-side farming and raising a family.
In 1950, when Art and Heddy decided that farm life was not for them, Herb and Mabel moved to Garden Plain. They farmed there until Mabel's sister and brother-in-law, Irene and Ed Job, purchased the farm in 1954. Herb's parents retired and moved to Chilliwack, BC, so Herb and Mabel moved to the Pfahl family farm. They farmed the land and worked to purchase it. They always had a few cattle to help make ends meet.
In 1959, they worked together to start building a house to raise a family. Herb said that their old house, which was cold and even snowy in winter and was also occupied by mice, was no place to raise a family. In April of 1960, Karen Brenda arrived. Bryan Myles followed in July 1961. Their little family was complete.
Mabel always planted, tended and harvested a big garden. She canned fruit, pickled and froze garden produce for a winter supply. Mabel also raised chickens, enough for her freezer as well as for family and friends. Butchering days were a big deal. They were a lot of work, but also somewhat of a social event. Every fall, Herb butchered a steer. The meat was cut by Herb and wrapped by Mabel to ensure a winter supply. Making sausage was an annual activity, which is carried on by the family.
Throughout her life, Mabel liked to bake. Mondays were not only laundry days, they were fresh
homemade bun days. There were always cookies in the cookie jar and kuchen in the freezer.
During long winter evenings, Mabel enjoyed crocheting and knitting doilies, afghans and sweaters. She knitted more than 80 baby and toddler sweaters for the Hospital Auxiliary Baby Bar, plus many more for her grandsons, family members and friends.
Mabel also enjoyed playing cards. There were card parties at Solon, Garden Plain, and Meadowlands Community Halls that were well-attended by community members. When family friends – the Bancos, Corrys, Johnstons, Lumsdens, Siepperts – visited, the cards came out for friendly games of 500 for the adults while the kids played, hanging out in bedrooms or the basement. The evening usually ended with a midnight lunch. Those impromptu social gatherings were some of Mabel's favourite things about life in her chosen rural community.
Curling was another big part of Mabel's life. In 1964, Herb was President of the Hanna Curling Club and Mabel ran the lunch counter in the old curling rink. For many years, she curled in Ladies' Leagues and bonspiels, then with the Seniors' group until she was into her 80s. She loved to watch curling on TV, but the best was being a spectator when her grandsons were curling.
Mabel enjoyed volunteering in her community. Besides the curling club, she volunteered in her local communities, Solon and Meadowlands. She was a Life Member of the Hanna Hospital Auxiliary, helping serve at the monthly birthday parties at Long Term Care and working tirelessly at the Rummage Sales for many years. The cookies she baked for the many volunteers were always a hit. In the early 1980s, Mabel started organizing regular, weekly, card playing events for the local seniors. She actively continued that until June of this year, when failing health prevented her from carrying out her volunteer duties.
Life on the farm was good. Herb and Mabel actively farmed until 1982. After that, the land was rented and they could enjoy more time gardening and fishing. Once grandsons arrived, they became her focus. They were always included in Grandma and Grandpa's activities. There were so many sleepovers and adventures at the farm. Those boys will never forget their loving Grandma.
After Herb's passing in 2004, Mabel made the decision to move to town. She bought a house just 3 doors down from her grandsons. Though they were growing up, they still enjoyed time spent with their Grandma. There were always cookies in the cookie jar and stories to share. They made sure to include Grandma in every family event.
When having a big house became too much work, Mabel moved to a Senior's Villa. There, she enjoyed socializing with a great community of old and new friends. She continued to volunteer at the Senior Circle. She looked forward to coffee dates with friends, and her Church family on Sundays.
Being around people – friends and, especially, family - brought Mabel great joy. She had her coffee groups, card groups, church group and senior community. Her social calendar was full, just the way she liked it. The pandemic was hard on her, as it was for many seniors. She missed socializing and being out and about in the community. She was so happy when she could, once again, host cards at the Senior Circle and attend church services on Sundays.
In June, Mabel celebrated her 95th birthday with many extended family members present. It was good for her to be able to have one last visit with them all. An even greater joy was to be able to celebrate her shared birthday with one-year-old great grandson, Benjamin. Mabel's new great loves were her great grandchildren, Benjamin Herbert Tajiri Frobb and Lindsay Mabel Frobb. Her face lit up with big smiles when able to see and hold them.
As her health continued to decline, Mabel moved to the Lodge where she already knew many of the residents. Unfortunately, her poor health prevented her from enjoying the good lifestyle the Lodge had to offer. She was no longer having fun and knew it was time to go. "95 is old enough," she often said.
After a brief stay in Palliative Care, Mabel was able to get her wish and go "Home" to be with her beloved Herb. We are all missing our Mom, Grandma, Great Grandma, Sister and Friend.
Mabel is survived by daughter Karen Frobb (Greg); grandsons Devin (Ashlie), Graham, Bryan (Leanne), James (Keyona); great grandchildren, Benjamin and Lindsay; son, Bryan; brothers Emmanuel (Doreen), Lee (Joanne); bothers-in-law, Edmund Pfahl (Katherine), Marvin Pfahl; numerous nieces and nephews.
Mabel was predeceased by: her parents, Jacob and Emma Roth, and Step-Mother, Christina Roth; her husband of 55 years, Herbert Pfahl; siblings and spouses, Irene and Ed Job, Oscar and Freda Roth, Rose and John Grusie, Lil and Arthur Grusie, Arthur and Hedwig Roth, Harry and Joyce Roth; nieces Debra Roth, Faith and Bill Bauer; Herb's parents, Christlieb and Rebecca Pfahl; in-laws and spouses, Erna and Otto Stern, Elmer and Erna Pfahl, Linda and Robert Regner, Elsie and Bruce Mitchell, Leonard Pfahl, Marlaine Pfahl (infant), Marilyn and Ron Henderson; niece, Beverly (Stern) McKoen; nephew, Garry Stern; nephew-in-law, Paul Runions.
Mabel's family would like to take this opportunity to thank all of the amazing people involved in Mabel's care: the staff and residents of the Hanna Lodge, as well as Home Care nurses; Dr. Wendy Fortna and the hospital nursing staff who were compassionate and caring; all of Mabel's friends and extended family that helped her in so many ways. We appreciate all of you and know what a big part you played in making Mabel's life long and happy.
Please join us in celebrating Mabel's life at the Hanna Senior Circle on Monday, September 26 at 1:00p.m.
In lieu of flowers, donations may be made to the Hanna Hospital Auxiliary, Box 23, Hanna, AB, T0J 1P0.
Hanna Funeral Services Ltd. has been entrusted with the care and arrangements; 403-854-5956, www.hannafuneral.ca.
Share Your Memory of
Mabel
Professional, Compassionate Care, for all of your Funeral Needs.
Contact
302 1st Avenue West
PO BOX 460
Hanna, AB T0J 1P0

Looking for something you can't find? We make it easy to get the answers you need. Please feel free to contact us at anytime