302 1st Avenue West | PO BOX 460 | Hanna, AB | T0J 1P0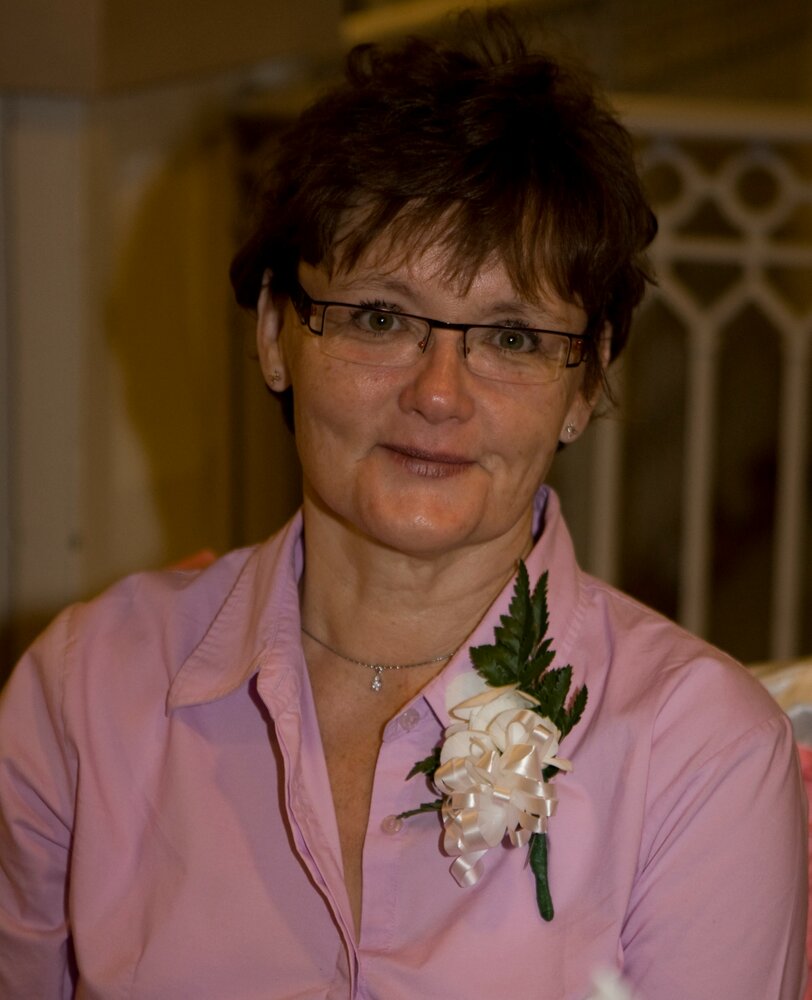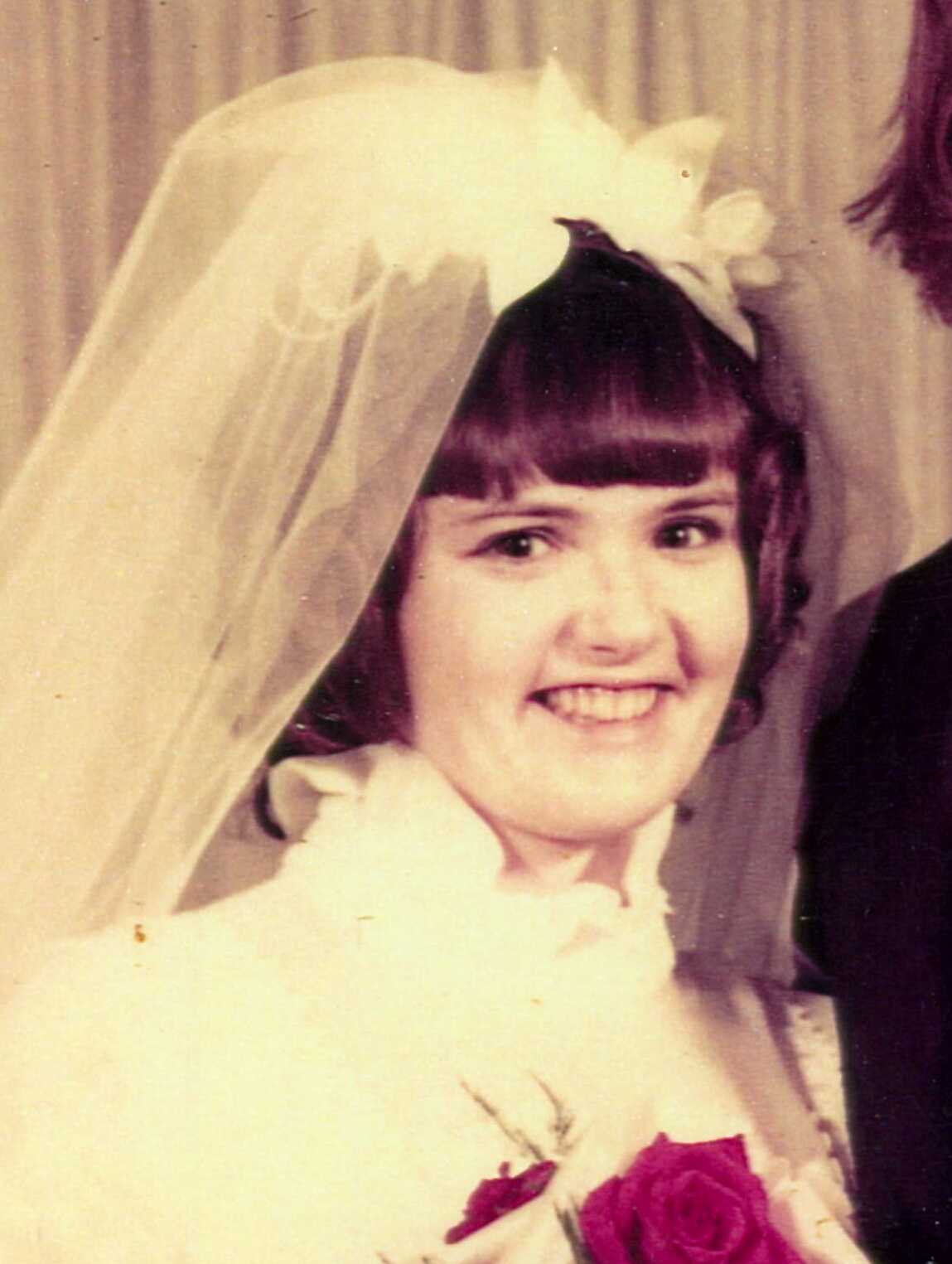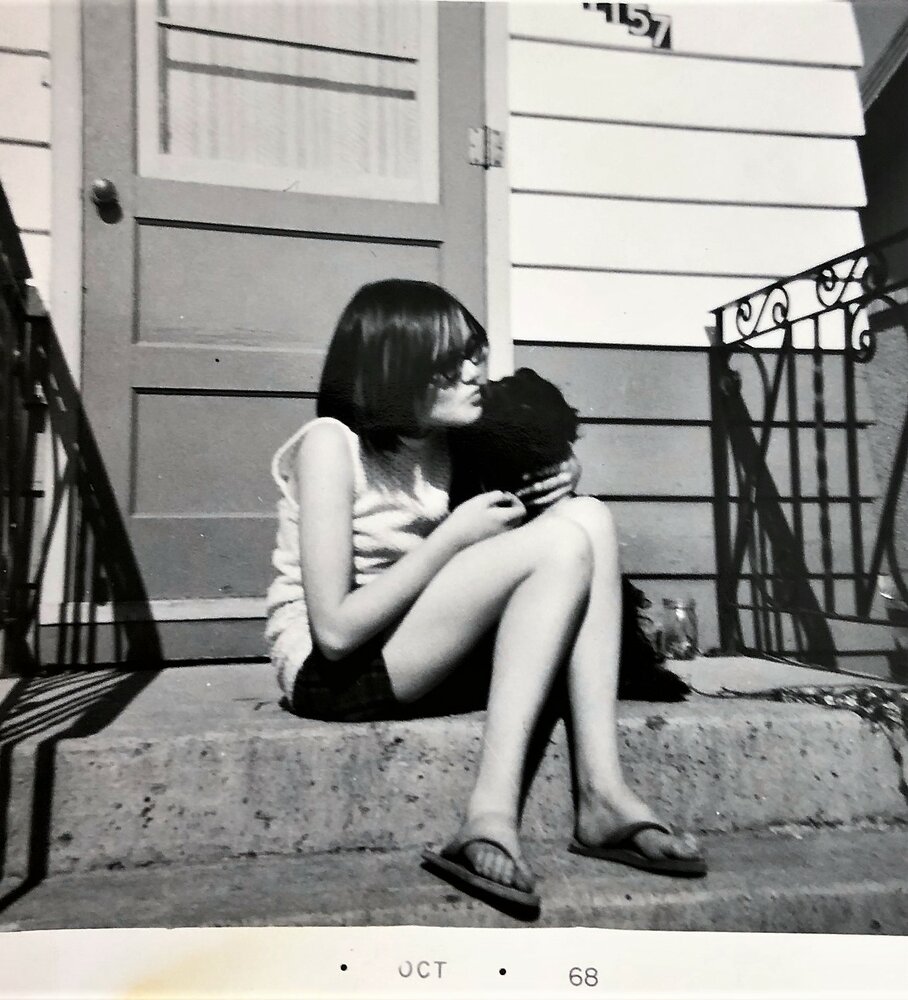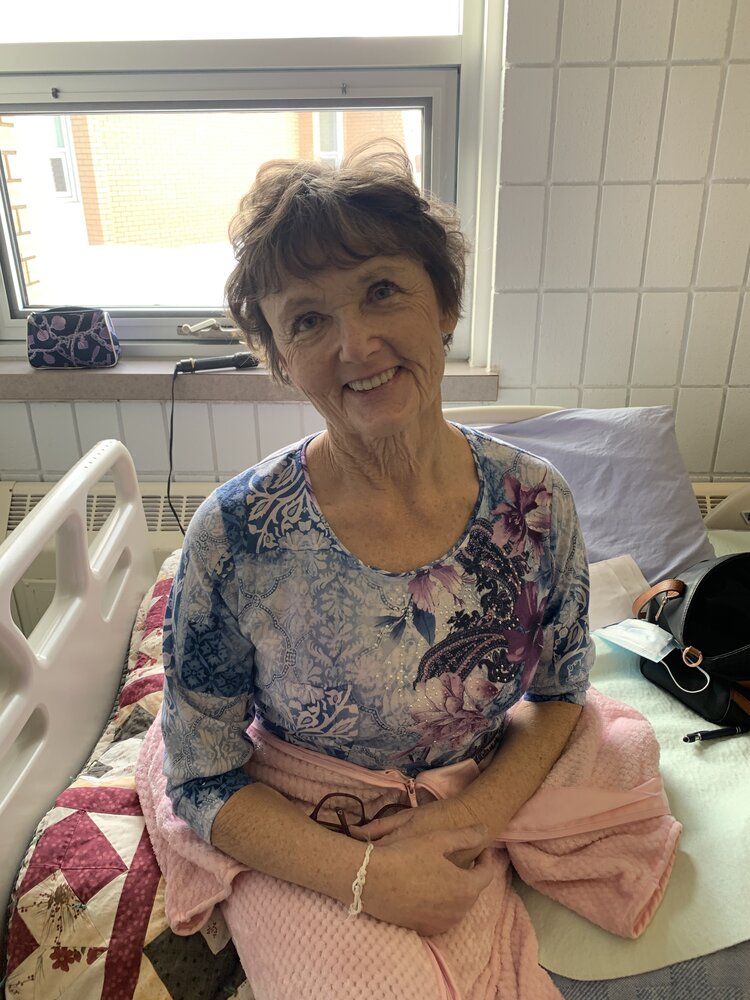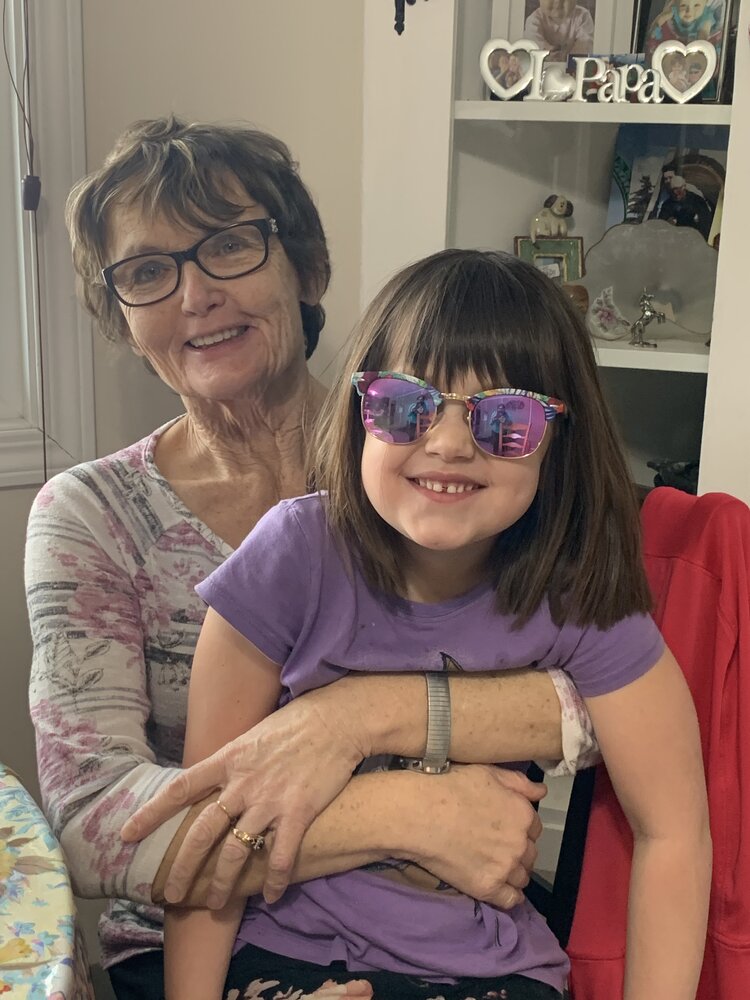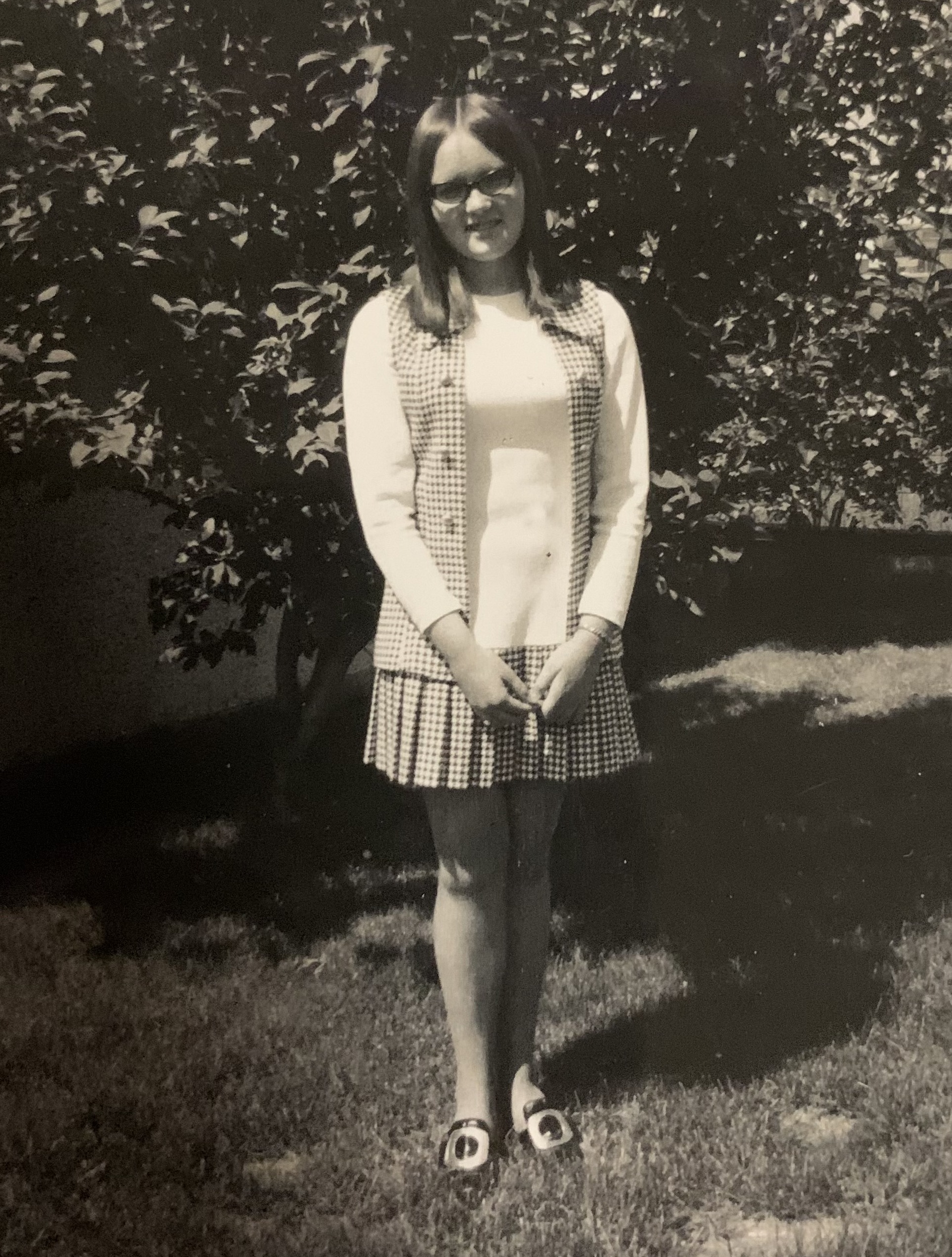 Memorial Service
1:00 pm
Saturday, September 17, 2022
Youngstown Community Hall
Mainstreet
Youngstown, Alberta, Canada

Get Directions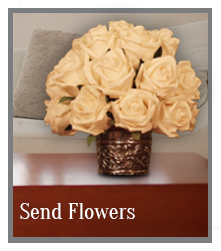 Obituary of Elaine Rosebud Cummings
Our hearts are broken as we announce the passing of our beloved wife, mom, and grandma, Elaine Cummings (nee Boyden) on Sunday July 24, 2022, at the young age of 67. Elaine passed away peacefully, and it brings comfort knowing that she is no longer suffering and that she is free from all her pain.
Elaine was born on October 10, 1954, to Samuel (Bud) and Eva (Rose) Boyden, in Camrose, Alberta. It was a very busy household in the Boyden family as Elaine was blessed with six sisters: Louise, Bev, Vivien, Kathy, Jeannie, and Joannie. A total of seven girls in the house!
The best moments of Elaine's childhood were spending summers with her grandparents, time with her sisters, and playing and getting into mischief with her best friend and neighbor Cherrie Rogacz. Elaine loved going over to Cherrie's house. Cherrie's mom Jean loved Elaine like her own daughter. The Rogacz family became a second family to her.
During her growing up years Elaine completed her Grade 7 Royal Conservatory music in piano. Elaine's gift of playing the piano brought her family much enjoyment over the years.
The family moved numerous times through the years as her father had a career on the CN Railroad, and his job took the family all over Alberta, and British Columbia. At the young age of three Elaine's mom passed away of a sudden death. Again, we are comforted knowing that she has been reunited and in the arms of her mom in heaven.
Elaine and her family resided in Prince George, BC for many years, and after she left high school, she moved to Red Deer to be near her cousins and work at Michener Centre. This is where mom developed a heart for people with special needs and she shared her love, gentle touch, and smile with those who maybe felt unloved most of their lives.
It was in Red Deer where Elaine met Len Cummings, and after a short engagement they were married on April 14, 1973. As a new married couple, they resided in Hanna where she worked in the kitchen at the Hanna Hospital.
1974 was an exciting year for Elaine and Lenny. They purchased a mobile trailer, moved the trailer on to the Cummings Family Farm and in that same year they were blessed with their baby girl Laurie.
After a couple years living on the family farm, Elaine and Len moved their mobile trailer into Youngstown. In 1977 they again were blessed and proud to be parents of their only son, Michael.
Elaine was mostly a stay-at-home mom, always putting the needs of her children first. She worked a little bit out of the house at the local grocery store (Gibbs Store). Elaine became involved with Youngstown United Church, and taught Sunday school.
In 1982, Elaine and Lenny purchased their own farm just west of Youngstown. After living in a small mobile trailer and now living in a big house with a big farmyard, Elaine and Lenny now wished they had more children. In 1983, they were proud to be become parents again to another precious daughter Tara.
Elaine had many passions in life. She loved her flowers and starting flowers from seed. Elaine had a green thumb. (At one time I counted over 80 plants inside her house!) Elaine found comfort in playing the piano, visiting with her close friends, and volunteering in the Youngstown community, especially if squares, cookies, or food were needed for a community event. She enjoyed knitting barbie clothes, baby blankets, and doll dresses. Elaine's homemade soups, buns, and cinnamon buns were the best.
As an adult Elaine was determined to go back to college. In her early fifties, she enrolled into Red Deer College and completed the two-year Rehabilitation Program (working with people with special needs). After graduating with honors from Red Deer College she travelled to Hawaii to celebrate her achievements. She was employed with the Youngstown home and worked with adults with disabilities. Elaine's heart would shine when she worked. She was genuine, kind and loving to the residents of the Youngstown Home. Always a smile on her face, for the residents and her co-workers.
Some other exciting highlights in Elaine's life was travelling to Jamaica in 2008 to watch Michael marry the love of his life Charissa. In 2012 Elaine and Laurie travelled to Ukraine to volunteer in orphanages, and at a facility for adults with disabilities. Elaine again was in her glory, loving others. Elaine referred to her trip to Ukraine as a "vacation for her soul". Len, Elaine and Brielle also took a trip to Niagara Falls, and she was able to enjoy the beauty of the falls with her family.
Her greatest passion was spending as much time as she could loving her grandchildren: Brenden, Sarah, and Brielle. She would do anything to go watch them play their sports and watch all their activities. Even with all her poor health conditions, she was still determined to go watch her grandchildren and be their greatest fan. In Elaine's last few years of life on the farm she was gifted in being able to raise her youngest granddaughter Brielle. Elaine's new name became "mama" to Brielle. Elaine poured her love into Brielle. Spending every moment, she could in Brielle's life teaching her to be kind, to have good manners, to help others and to share with others. Elaine spent hours reading, singing and playing games with Brielle.
Elaine's legacy and greatest gift was love. She was kind to everyone she encountered. Whether it was her smile, gentle touch, hug, or a little note that she left to surprise someone, telling them how much she cared about them or reassuring someone that everything will be okay and that they are loved. Elaine was selfless. She was always busy taking care of everyone else, putting other's needs first and she would go without.
Life was not fair or easy for Elaine, but she always remained positive, and always looked at the bright side of things.
In 2019 Elaine was stolen from her family. She was diagnosed with rapid onset Alzheimer's. She moved to the Hanna Long Term Care in 2021 and was cared and loved by the staff there. Alzheimer's may have robbed Elaine from her life, but Alzheimer's could not rob Elaine of who she truly was inside. Elaine's gentle spirit, love, and her smile continued to shine.
Elaine is survived by her husband Len of 49 years; children: Laurie (Rob) Palmer, Michael (Charissa) Cummings, and Tara Cummings; grandchildren: Brenden, Sarah, and Brielle; sisters: Louise (Wilf) Sarrazin, Vivien (Tony) Stewart, Kathy (Marcel) Bazinet, Jeannie (Les) Severson, Joannie Boyden and Cherrie (Brian) Calvert; aunts: Leah, Donna, and Dot; uncles, many nieces, nephews, cousins, and friends. She is also survived by her sisters-in-law: Gail (Jim) Kozak, Joan Rude, Judy Cummings, and Wendy Cummings.
She was predeceased by her parents Rose, and Bud Boyden; in-laws: Doris and Bill Cummings; sister Bev Boyden; brothers-in-law Rob Rude, and Gary Mainhood; Uncle Bernie (Harry) Boyden; many special aunts, and uncles; and Jean and Joe Rogacz.
A Celebration of Life will be held on Saturday September 17, 2022, 1:00 pm at the Youngstown Community Hall. Elaine will be laid to rest with her mom at the Elnora Cemetery, in Elnora, Alberta.
If desired donations in memory of Elaine are gratefully accepted to Alzheimer Society of Alberta, www.alzheimer.ca, 10430 61 Ave NW #306, Edmonton, AB T6H 2J3, or Diabetes Canada, www.diabetes.ca.
Share Your Memory of
Elaine
Professional, Compassionate Care, for all of your Funeral Needs.
Contact
302 1st Avenue West
PO BOX 460
Hanna, AB T0J 1P0

Looking for something you can't find? We make it easy to get the answers you need. Please feel free to contact us at anytime