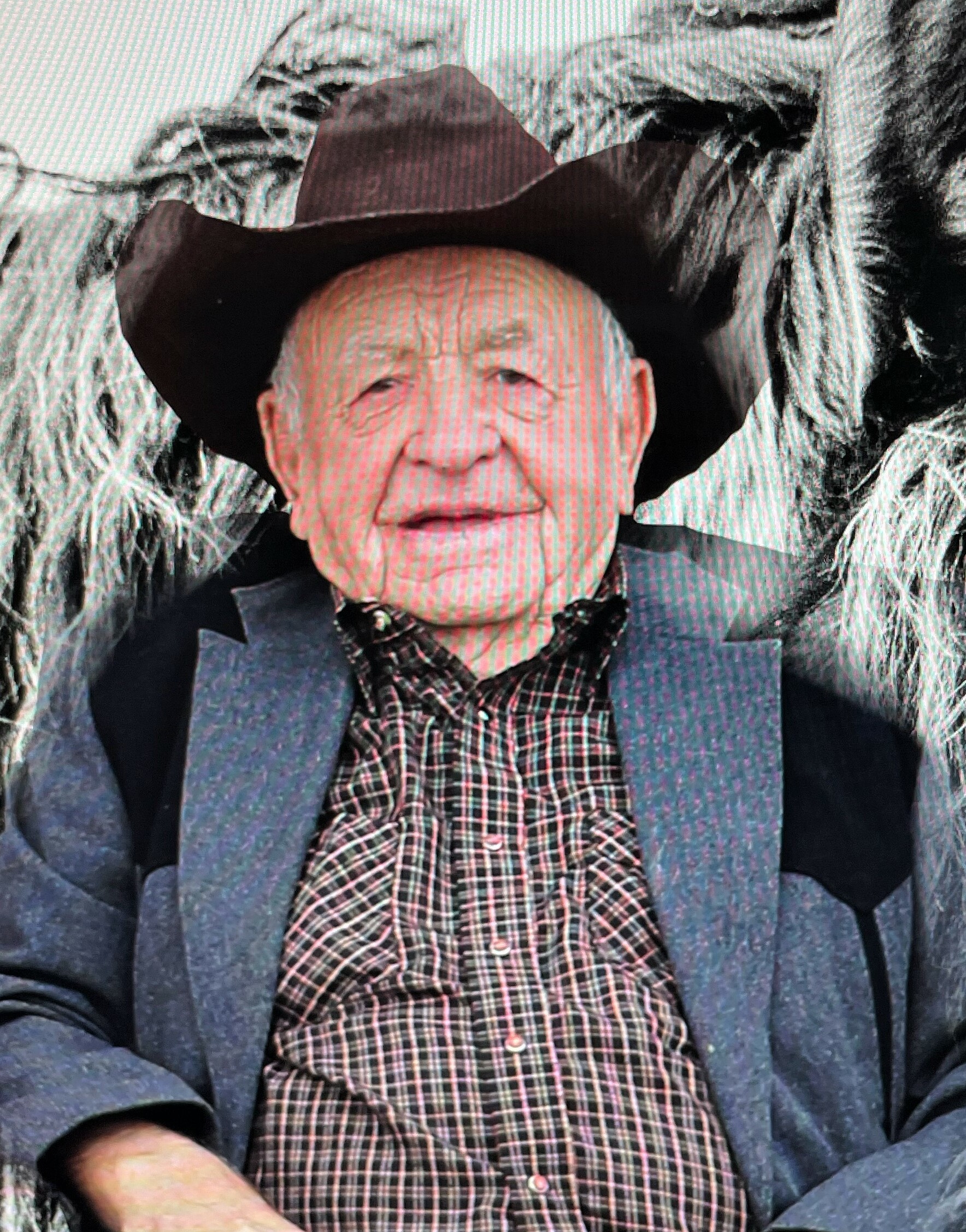 Obituary of Roy Charles Griffith
We are heartbroken to announce the passing of Roy Charles Griffith who passed away peacefully at the Hanna Hospital, but honoured to have the opportunity to reflect on his life with you today.
Roy is survived by his loving wife Harriet who celebrated 60 years of marriage & from this union seven children arrived.
Connie (Daren) Balazic, Lorna (Wade)Williams, Bruce (Kathy) Griffith, Brian (Teri) Griffith, Sheila (Dave) Boehlke, Shirley (David) Hickle, Keith (Cristi) Trudgeon & 24 grandchildren & 14 great grandchildren.
Roy is predeceased by his parents Glen & Nellie Griffith. Brothers Harley Griffith, Dave Griffith, Rod (Jean) Griffith, Gene (Jean) Griffith. Parent in-laws Gwynvor & Helen Rees, brother-in-laws Norman Rees, Barry Rees. Daughter-in-law Colleen Griffith.
Roy was born in a blizzard on February 10, 1936, the last of 5 strong sons to Glen & Nellie Griffith. Glen had to take the sleigh to fetch a nurse that lived south of Cessford while Dr. Anderson made his own way to the Griffith Homestead in terrible weather & deep snow. It was so cold in the house that the new baby had to be put in a roaster & placed on the oven door to keep him warm.
Roy attended school in Cessford until Grade 8. In Grade 9 he moved to the dormitories in Hanna to finish his schooling but decided a short time later that he would rather go to work.
In July of 1961 Roy's friend Lawrence Dornan convinced him to go on a blind date where he met his soulmate, Harriet Rees – although she didn't know it at the time. In fact Harriet was so unimpressed with Roy that in her mind there was going to be no second date. Roy kept nagging her until she finally gave in. They were engaged 4 months later & became husband & wife on January 06, 1962 in the Craigmyle United Church.
For 2½ years, the newlyweds lived near Cessford on the original Griffith homestead where Roy was born. In July of 1962 their 1st daughter Connie was born followed by their second daughter Lorna shortly after in January of 1964.
The homestead was quickly becoming too small for their growing family so in the spring of 1964 they bought a ranch 15 miles south of Hanna. A few years later Roy & Harriet doubled the head count when in March of 1967, twin sons Bruce & Brian came along, closely followed by twin daughters Sheila & Shirley in July of 1969.
This large family was raised in a tiny 800 square foot house that family & friends were coming to know well. There was always someone over for coffee or a meal. Sometimes the kitchen was so crowded that guests had to sit on the floor to eat supper. There was always a snow mobile party or a sleigh ride to be had during the winter months at the Griffith place. Card games & B.S. sessions year round with gallons of coffee to be drank, & a bed or couch or even a blanket on the floor when it was miserable out or their guests just need to spend the night. The Griffith house was always open to family & friends.
Roy & Harriet had a mixed farming operation, goats, sheep, pot-bellied pigs, llamas, horses, donkeys, mules, cattle, buffalo, wallabies, dogs, cats – probably half the animals that came off the Ark!
They hosted many Christmas Church services out in the sheep barn with a nativity play among the animals.
Between 1983 & 1996, 19 grandchildren came along. You could always find Roy trying to do chores with 5 or 6 little grandkids trailing along like ducklings. It wasn't uncommon to see upwards of 10 kids on the hay wagon feeding cows.
In 1997 Keith Trudgeon & his family joined the Griffith clan, bringing the total to 7 children & 24 grandchildren.
As of today Roy has 14 great grandchildren including 1 set of twins & 3 more great grandchildren on the way.
In June of 2012, Roy & Harriet retired & moved to Hanna. Just like the farm, their new home has become a place for family & friends to gather for coffee & a meal. You could probably count on one hand the number of days in a year that they didn't get at least one visitor. Roy took pride in numbering the coffee cans & at last count they have gone through 411 big cans of coffee & 3 Tim Horton's coffee makers (soon to be 4).
Roy's life revolved around his family & his friends. He loved his grandchildren & great grandchildren. He was in his glory when he felt that they were old enough to tease.
Roy was passionate about horses & dogs. He loved rodeos & camping. In later years, he came to appreciate hockey. Roy was a huge fan of Alberta's favourite NHL team – The Calgary Flames, even though he would be hard pressed to name even 1 player.
These last few years, Roy has struggled courageously against failing health. It's been an uphill battle all the way and the trail just got rockier & steeper every year, but he never complained & he never, ever gave up. Let's remember him for his love, his honesty, and his mischievous good humour.
If desired donations in memory of Roy can be made to Hanna Ladies Auxiliary, Box 23, Hanna, AB, T0J 1P0, or to STARS Air Ambulance.
A Private Graveside Service will be held.
Celebration of Life ~ Celebration of Life at the farm is being hosted by the Roys' family. Hanna Funeral Services is only involved with the graveside service and not involved with the celebration of life.
Saturday, December 18, 2021, 2:30 p.m. If you wish to attend please contact Hanna Funeral Services, www.hannafuneral.ca, or call 403-854-5956.