302 1st Avenue West | PO BOX 460 | Hanna, AB | T0J 1P0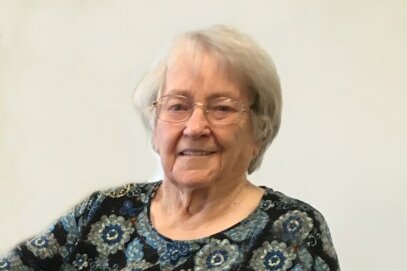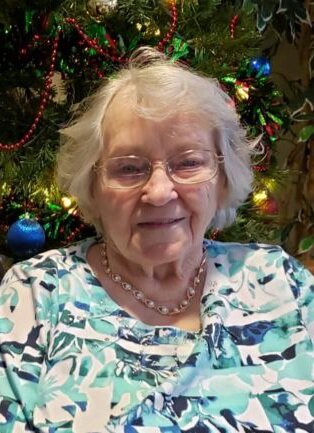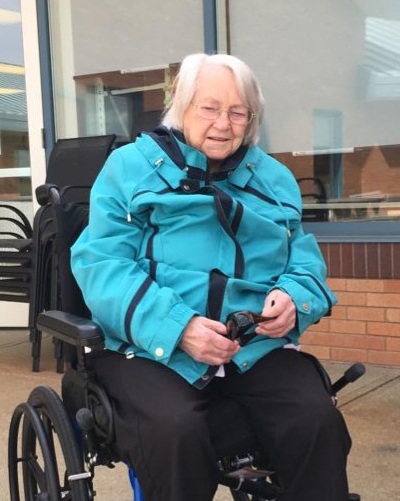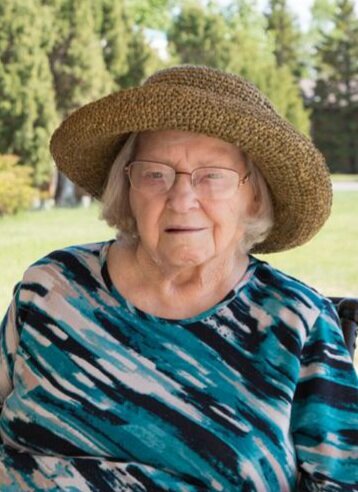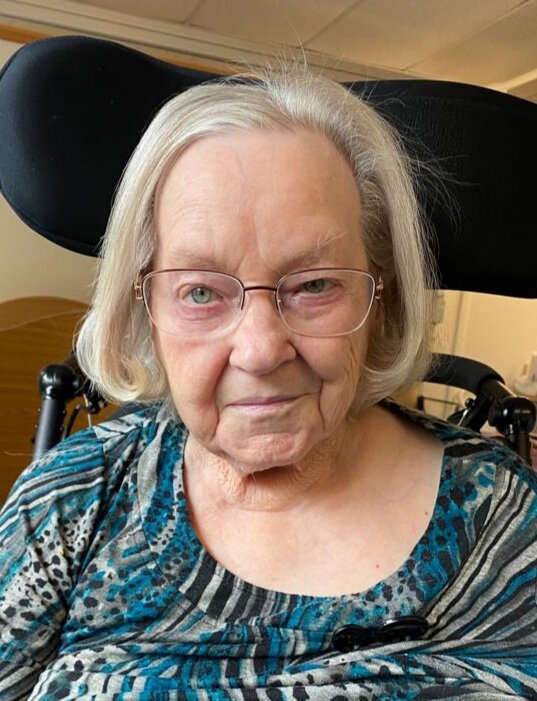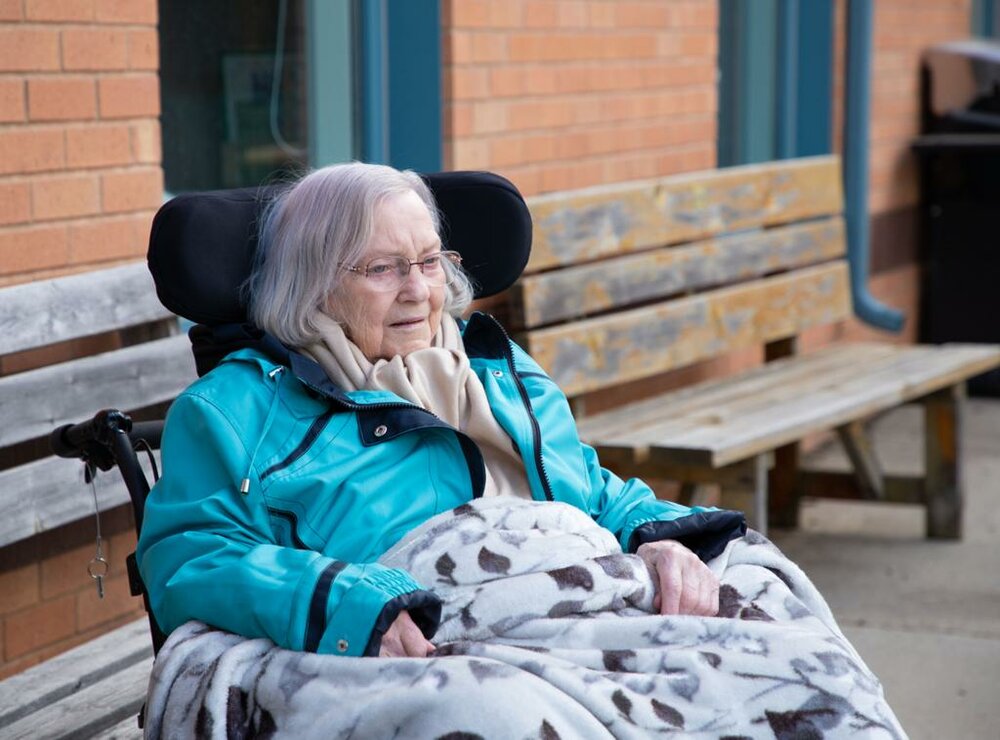 Interment
11:00 am
Friday, January 7, 2022
Delia Cemetery
SW-04-031-17-W4
Delia, Alberta, Canada

Get Directions
Memorial Gathering
Please join us (for lunch) as we remember Irene at the Delia Community Hall this Friday January 7, 2022 at 12pm. If you would like to join the family for the graveside service, it will be at the Delia Cemetery at 11am (dress warm). The gathering at the Delia Community Hall will be under the restrictions of the REP program, please arrive with proof of vaccination or negative test result. RSVP: harrietraugust@gmail.com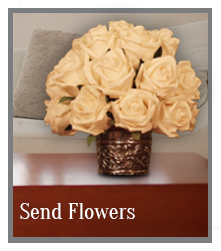 Obituary of Irene Grace Deimert
Irene Grace Deimert
March 14, 1927 - December 4, 2021
Please join us (for lunch) as we remember Irene at the Delia Community Hall this Friday January 7, 2022 at 12pm.
If you would like to join the family for the graveside service, it will be at the Delia Cemetery at 11am (dress warm).
The gathering at the Delia Community Hall will be under the restrictions of the REP program, please arrive with proof of vaccination or negative test result.
RSVP: harrietraugust@gmail.com
We are sad to announce the passing of Irene Grace Deimert nee Barreth, wife of Ralph Deimert on December 4, 2021 at the age of 94. She is survived by son, Elroy Deimert (Dania), and daughters Harriet Raugust, Donalda Breitmeier (John) and Melody Deimert, along with 9 grandchildren and 12 great-grandchildren. She is also survived by her sister Beulah Sawyer (Garry), brother Glenn Barreth (Laura) and sister-in-law Audrey Barreth. She is pre-deceased by parents Alexander Barreth and Mary Magdalene (Maggie) Barreth nee Stregger, brother Allen Barreth, husband Rudolph (Ralph) Deimert and son-in-law Darryl Raugust.
Irene was born to Alex and Maggie Barreth on March 14th, 1927 in Glenbain, SK. When she was 3 years old, the family moved to Macoun, SK. Their farm was more than a mile from town and so young Irene had a long walk to get to Macoun during her first 2 years in school. Her father, Alex, would drive her to school by horse and wagon on cold days or Irene would ride their big horse. By the time Irene's brother Allen was of school age, Alex was able to buy a Shetland pony and a two-wheeled cart that Irene would drive to school. As mom wrote, "the only drawback was that Beauty had a problem stumbling and when she did that the cart would flip us out and we would land between the front of the cart and the back of the pony. Fortunately, we were never hurt . . . as far as I remember".
Then in April of 1936, Irene's mom, Maggie, contracted Tuberculosis and had to spend a year in the sanitarium in Fort San on Echo Lake to recover. Irene's younger sister, Beulah, was only 1 year old at the time and so Maggie's sisters, Eva and Alvina, stayed with the family to help care for them.
When Irene was about 14, the family moved to the "big house" which had belonged to Grampa Stregger. It was 5-1/2 miles from Macoun and the kids would ride their bikes over gravel roads to the town school. In the cold winter months Irene boarded in town as she worked on her high school education. Then in 1945, as Irene went to Regina Bible college, the family moved into a lovely house in the town of Macoun where brother Glenn would be born.
During her school years and during the summers while attending college, Irene worked at several jobs including the town switchboard (after school), a bakery, a grocery store, and doing housecleaning. Thirty-five years later in her 50's, Irene decided to apply for a job at a fabric store in Calgary. The application asked how much she was paid per hour at her last job. I remember giggling with her as she wrote down $.25 / hour which she hoped would not be matched.
After graduating from Hillcrest Christian College in 1949, Irene played piano and accordion for the Harmony Gospel Singers as they toured the eastern states, operating out of their home in Tampa Florida. When she finally came home to Canada in 1956, she took a job teaching and being the Dean of women at Hillcrest Christian College in Medicine Hat. She helped out at the radio station there and even preached the odd sermon over the airwaves.
Then Ralph came courting and won her heart. They were married on Sept 6, 1957. Ralph's first wife had died from polio and so he brought 2 children, Harriet and Elroy into the marriage. They were soon blessed with 2 more children, Donalda and Melody.
Ralph and Irene spent their years together as a pastoring couple, serving the Evangelical Church in 6 churches in Saskatchewan and Alberta including Hanna until they retired from the ministry in 1985. They spent the next 2 years as dorm parents at Hillcrest Christian College in Medicine Hat before fully retiring to Delia in 1987.
Irene was known for her beautiful soprano voice and her wonderful abilities on the piano. She was always asked to be the pianist at church camp and denominational conferences. We grew up with classical music always playing on the stereo. Mom whistled as she worked; our very own Snow White. She was also an avid reader and crossword puzzle enthusiast.
We also remember her as unflappable and open-handed. She didn't know how to cook when she got married and so had to became adept at collecting recipes and baking bread. The second house she lived in with dad was actually 3 wooden grain bins joined together. But she was never grumpy and made a wonderful home for us. When dad would pick up hitchhikers or meet up with homeless people she would welcome them to our supper table, though she put her foot down at them sleeping in the house—they could sleep in the church. Poor, but with a joyous heart and a true sense of hospitality, Irene rarely allowed Sunday lunch to be spent without at least one family to share our meal. Both she and dad would each read their Bibles and pray before breakfast and then again with the whole family at the breakfast table. When I got older, I realized that by 8:15 every day we had all been prayed for at least 3 times. And perhaps that is the legacy I am most grateful for. A mom who was soft-hearted, loving, talented and one who prayed.
From 2007 on she enjoyed Sunshine Lodge, Hillview and then Hanna Continuing Care.
A big thankyou to all the nurses, doctors and aides who made these last years pleasant for Mom.
In lieu of flowers consider donating to the Gideons, Samaritan's Purse or a charity of your choice.
Share Your Memory of
Irene
Professional, Compassionate Care, for all of your Funeral Needs.
Contact
302 1st Avenue West
PO BOX 460
Hanna, AB T0J 1P0

Looking for something you can't find? We make it easy to get the answers you need. Please feel free to contact us at anytime