302 1st Avenue West | PO BOX 460 | Hanna, AB | T0J 1P0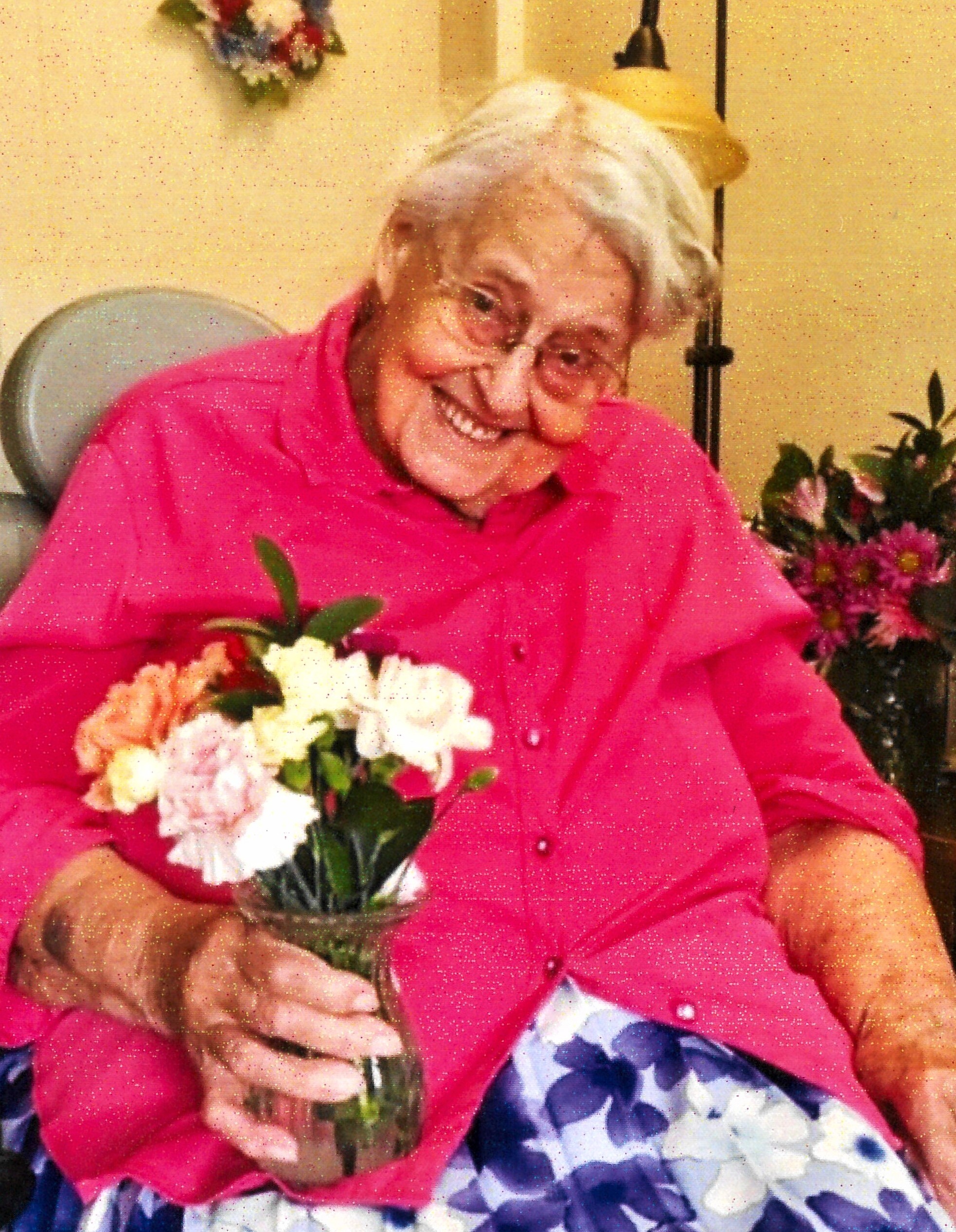 Private Family Funeral Service
1:00 pm
Monday, January 4, 2021
Gadsby Hall
Box 66
Gadsby, Alberta, Canada
Private, COVID RESTRICTIONS apply

Get Directions
Interment
2:00 pm
Monday, January 4, 2021
Omega Cemetery
Hwy 12 , Township: SW 26-38-17 W4
Gadsby, Alberta, Canada
Private Family Interment

Get Directions
COVID RESTRICTIONS
Covid Restrictions will apply at private funeral service. Maximum 10 people including clergy at the service. Social distancing will be practiced, hand sanitizer and masks will be provided.
Livestreamed
http://deogloria.ca/hanna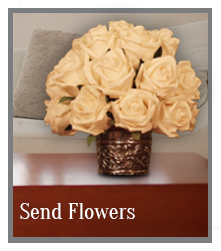 Obituary of Marion Agnes Yates
Marion Agnes (Johnson) Yates passed away at the Hanna Health Centre, Long Term Care, at the age of 101 years and 9 months. She was born on March 27, 1919 at home, north of Halkirk, AB to Walter and Crystal Johnson. Since, over a century ago, communication and travel were quite different from what we know now, it was some time after this event that her father "went to town" and registered her birth. When doing so, he didn't correctly remember the date, so the official records show her birth date as February 27, 1919.
She is survived by: her sons David (Phyllis), Don (Elsie), Norman (Jan), Cecil (Linda); daughter-in-law Carol Yates; son-in-law Gilbert Haugen; her sisters: Mabel & Olive; brothers: Ike (Florence) & Paul (Margaret); sister-in-law Annabelle; grandchildren: Gwenda, Rodney, Carolyn, Glen, Sharla, Jolene, Lynn, Lindsey, & Chase; 20 great grandchildren; 7 great great grandchildren; many beloved nephews, nieces & friends.
She was predeceased by her parents Walter & Crystal; husband Reginald Yates; son Gordon; daughter Evelyn; granddaughter Marsha; 2 infant great grandsons; siblings: Violet, Grace, Dorothy, Walter, Mary, George, Joseph, Carl, Patrick, Hugh & Charles.
As the third child in an extra large family, she was soon introduced to the values of hard work and enduring tough times. She recounted going to town maybe once in a year, and running a mile to meet her father (returning from his trips for supplies) for a piece of hard candy. Her favourite subjects in the one room country schools she attended were spelling, geography and art. In her later years, she took up a paint brush and developed her artistic skills, along with a proficiency in crocheting and knitting, with many family members benefitting from the results. She spoke of dry years, dust storms, prairie fires, herding sheep, and canning hundreds of quarts of wild fruit. Her first paying job was working for a farm lady, for $5 per month. She moved on to cooking at the mines, where there was a particular miner who was different from the rest…on November 15, 1938 she married the love of her life, Reg. Her younger siblings still at home (living nearby) remember with great fondness, and still speak of, the kindness, care, and love this young couple gave to them. She and Reg went farming and started their family. From her memoirs of this time, she wrote: "When Gordon was 9 months old, two ladies came to our door, to invite us to some gospel meetings at Rosebank School. It was a happy time for us, as we could find in the Bible, that was the way to follow." She continued to joyfully recount that time until her last days, and gained greater joy in spiritual things all her life.
Together, she and Reg worked hard on their farm, with its huge garden, and hundreds of chickens and turkeys, and raised a fine family of 5 boys and 1 girl. After 32 years of married life, she became a widow, with 2 sons still in school. She spent over 51 years of her life as a widow, and never ceased missing her partner. Her son Don helped her with her farm, until 1974, when she sold it to him, and bought a house in Castor. She worked at the Senior's Lodge there for a few years. In her later years she moved to Seniors' housing in Hanna, where she could be near her daughter Evelyn. Later still, she accepted with grace and good cheer, the need to move into Long Term Care. While there, she passed her one hundredth birthday, when family and friends from far and wide came to honor her and celebrate with her.
She continued there with agile mind, a hearty laugh, and a life we learned to look to as a living example of continuing to grow, in spite of limitations and circumstances, into what we could be. We will miss her.
If desired donations in her memory can be made to a charity of your choice.
Funeral Service will be live streamed so family and friends can watch from home. LIVE STREAM
Share Your Memory of
Marion
Professional, Compassionate Care, for all of your Funeral Needs.
Contact
302 1st Avenue West
PO BOX 460
Hanna, AB T0J 1P0

Looking for something you can't find? We make it easy to get the answers you need. Please feel free to contact us at anytime