302 1st Avenue West | PO BOX 460 | Hanna, AB | T0J 1P0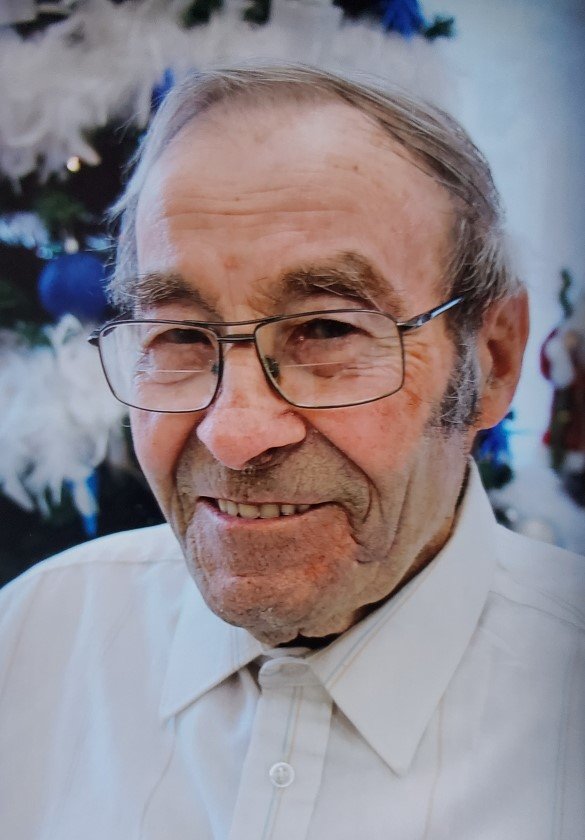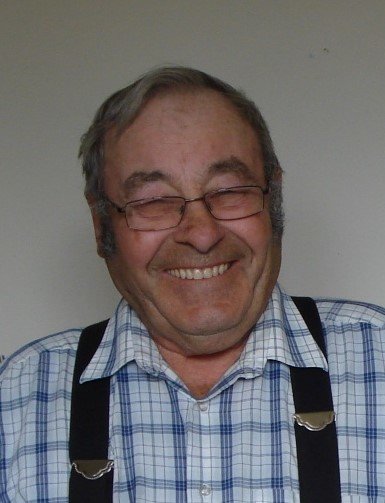 Memorial Service
2:00 pm
Tuesday, September 22, 2020
Redeemer Lutheran Church
1011 3 St, Box 746
Hanna, Alberta, Canada
403-854-4605

Get Directions
Memorial Service
Due to COVID restrictions only 100 people are allowed to attend. Masks will be required to wear at the service. Masks and Hand Sanitizer will be available.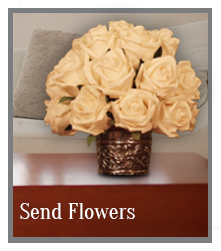 Obituary of Emil Keller
Emanuel, or Emil as he was known here, was born on a farm in Albota, Bessarabia, Romania (now Moldova) on February 23, 1929. He was the seventh of eight children born to Johannes Keller: Else, Erna, Johannes (Hans), and Alfred with first wife, Olga Widmer, and Friedrich, Emanuel, Albert, and Lilli with second wife, Maria Kungel. The family emigrated from Stuttgart, Germany to Russia around 1890, where they were wagonmakers and farmers in Albota. The family became multilingual in Russian, Romanian, and Polish, in addition to German. Emanuel attended school until World War ll broke out, when he was needed to help on the farm, as his older brothers went to war. At age 13, he and his brother Albert were taught basket-weaving by a neighbor in West Prussia. We still have one of his baskets. In 1947 at age eighteen, he took a job on a fishing vessel for two years, working in the North and Norwegian Seas, fishing for herring and cod off Iceland and Canada. He said he enjoyed this job because he was able to make good money and get ahead, as most of Europe at that time had rationing and was using food stamps. In 1950 he emigrated to Canada to the town of Listowel near Kitchener, Ontario. There he worked for a dairy farmer for $70 a month. In 1951 he moved west to the Prairies, where he was able to earn $300 a month, working for the Hanna Creamery. Later he worked for Mr. Knoblauch where he learned the construction business. He then started his own business, Keller Construction. He became a general contractor, building homes, bricklaying and doing cement work, as well as varied carpentry projects. Over the years he built both of his family homes. In later years he installed headstones and grave covers at the cemetery. Emil met Gerda Kranz in Hanna, and they were married in October 1955. Together they raised three children, Karin (Edward Henley), Linda (Bill Jablonski), and Don. Emil had several hobbies and interests. His first was gardening, in which he loved challenges such as growing grapes, cantaloupes, and peppers in the prairie climate to name a few. He enjoyed entering his vegetables and flowers in the annual Fall Fair, and received numerous ribbons yearly, of which he was proud. He could be found selling his produce at the Farmer's Market in later retirement years. Goose hunting and fishing were enjoyed in his younger years. Winter months were spent curling and bonspieling with friends. Card playing, especially Canasta and Crib, was a frequent weekend pastime. The family enjoyed many hilarious evenings, playing board games with Dad, Stock Ticker and Monopoly being favorites. He was very serious and competitive when playing games. Emil found particular enjoyment in financial dealings involving stocks and investments, which he kept on top of daily. Summer holidays included trips to Scratch's Cabins in Banff, camping in B.C. (Shuswap and Okanagan), as well as canyon exploration to various favorites such as Sundance, Marble, and Johnston Canyons. Close to home, picnics at Fox Lake and Fish Lake are enjoyable early memories. Yearly Easter egg hunts on the prairie became a fun yearly tradition. Emil enjoyed air travel with his family to visit relatives in Germany numerous times. In later years he and Gerda were able to visit Hawaii a couple of times as well. Food was another thing he enjoyed, and some favorites included: ethnic dishes such as Knöpfle and Strudel (which he taught his wife to make), Streuselkuchen, herring salad, sauerkraut, cabbage rolls, and Halvah at Christmas. Revellos were always a favorite summertime dessert. Emil was an excellent sausage-maker. It never lasted long in our house because everyone loved it. In later years, after Gerda passed, Emil continued to live at home with his kitty, enjoying his garden until his move to Long Term Care in 2019. He is survived by his three children and three grandchildren, Sharla and Dan (Lindsay) Jablonski, and Joel Henley, sister Lilli (Heinz) von Lindern, sisters-in-law Erika Keller and Odelia Kranz, and nieces and nephews in Germany and Canada. Predeceased by wife Gerda, parents, and siblings. If one so desire, donations in memory of Emil can be made directly to the Hanna SPCA, Box 2126, Hanna, AB, T0J 1P0 or to a charity of one's choice. Hanna Funeral Services Ltd., entrusted with the care and arrangements; 403-854-5956, www.hannafuneral.ca.
Share Your Memory of
Emil
Professional, Compassionate Care, for all of your Funeral Needs.
Contact
302 1st Avenue West
PO BOX 460
Hanna, AB T0J 1P0

Looking for something you can't find? We make it easy to get the answers you need. Please feel free to contact us at anytime