302 1st Avenue West | PO BOX 460 | Hanna, AB | T0J 1P0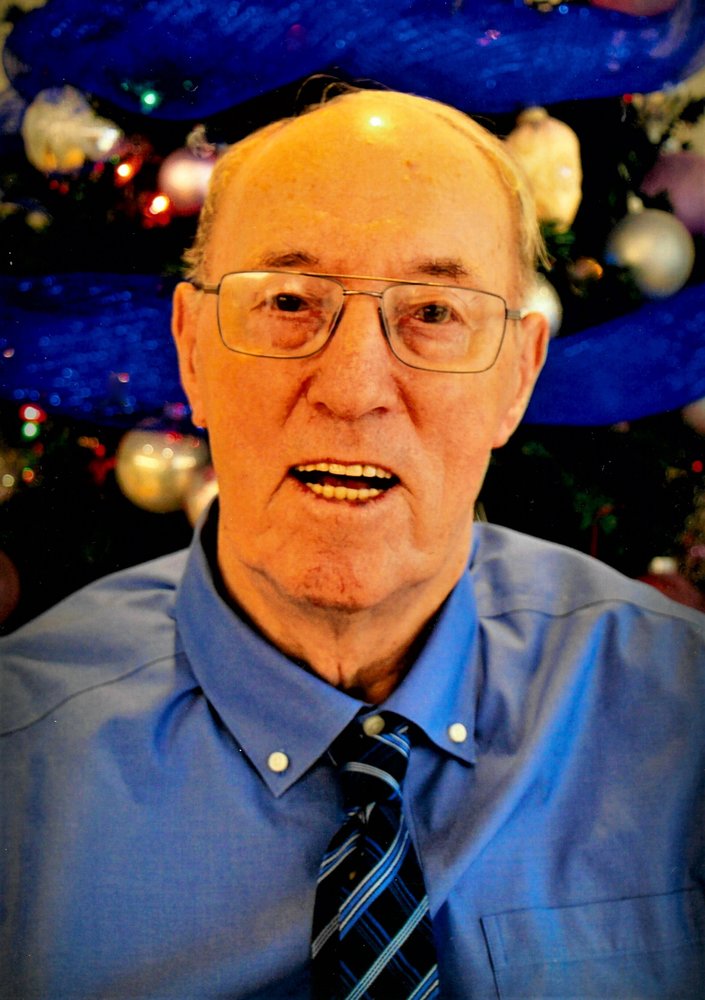 Funeral Service
2:00 pm
Saturday, January 18, 2020
Bethel Evangelical Missionary Church
702 Center Street
Hanna, Alberta, Canada

Get Directions
Private family interment
Hanna Cemetery
North of Hanna on Pioneer Trail, Range Road 143,Hanna Township: NE 16-31-14 W4 Locality: Special Area 2 Provinc
Hanna, Alberta, Canada
403-854-4433

Get Directions
Luncheon
Immediately following the service a luncheon will be held at the Hanna Seniors Circle.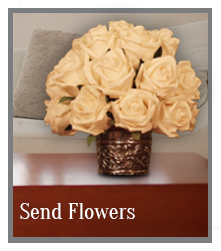 Obituary of Theodore Jess
Obituary – JESS, Theodore (Ted) May 14, 1922 to January 1, 2020 Theodore (Ted) Jess passed away at 8:20 p.m. on Wednesday, January 1, 2020, at the Long Term Care facility in Hanna, Alberta, with family by his side. Ted was 97 years of age. Ted was born on May 14, 1922, at the Jess farm near Leader, Saskatchewan, to Gotthilf (George) and Carolina Jess. He was the oldest of four surviving children. In 1926, when Ted was four years old, the Jess family moved south of Three Hills, Alberta, to the Swalwell district. It was here that Ted started school. In 1929, when Ted was seven years old, the Jess family settled in the Maunders district, approximately 20 miles northeast of Hanna, Alberta. In 1934 the Jess family bought the Walters farm and moved to the Grassy Slope district, 13 miles northeast of Hanna. (Eighty-six years later this farm still remains in the family, and now belongs to Ted's daughter and son-in-law.) Ted was 12 years old when the Jess family moved to the Grassy Slope district. He attended the Centre Point School for three months, during which time he drove a horse and cart to school. The distance from the Jess farm to the school was approximately 8 to 9 miles. That fall the Grassy Slope School opened, which was just down the hill and less than a mile from the Jess farm. Ted attended school there until he completed his Grade 8 education. Ted was athletic and loved sports. He loved riding horses, playing baseball, swimming in the dugout, wrestling, boxing, and ice skating on the creek. Many a skating party was held on that creek, followed by a bonfire and the roasting of marshmallows. Ted had to work hard growing up on a farm during The Great Depression, more commonly known as the Dirty 30's. The Grassy Slope district, along with many other districts, was hit hard by the Depression and drought of the 1930's. There were many chores to do, wood to chop, coal to get, chickens and eggs to gather, pigs to slop, and cows to milk. At a young age Ted learned how to use a header to reap the grain and a barge to pile up nice, neat stacks in a row, always keeping a close eye on the weather until the threshing crew came around. Even though there were many chores to be done on the farm, Ted still found time to race down the road with the horse and buggy, which was often filled with the neighbour kids. What fun that was! Ted was 17 years of age when World War 11 first began in 1939. As the war waged on, Ted was called to war. Ted's dad, however, was sick at the time and Ted was needed at home on the farm. Agriculture was needed in the war effort. That was Ted's contribution to the war. In July of 1948 Ted attended Alberta Camp – a Bible camp near Didsbury, Alberta. It was there that he met Irene Heller, a young woman from Medicine Hat, Alberta. Ted and Irene were married on May 21, 1949, in Medicine Hat. After their marriage, Ted and Irene made their home on the Jess family farm 13 miles northeast of Hanna. Together they worked hard on the farm. Harvest time was an especially busy time. Grain was cut with a binder and then stooked, and the threshing crews would haul the stooks home with horses and hayracks. There were no swathers and combines when Ted and Irene first started farming. As new equipment replaced the need for threshing and stooking, Ted and Irene worked as a team when it came to seeding, baling hay, and combining. Even though it was hard work, Ted loved farming. Ted also loved horses. He had his saddle horse, Slim, and he especially loved his team of horses, Shorty and Belle, and talked about them for years to come. Ted was a tall, very strong man, but when it came to horses, cattle, and dogs, he became a gentle giant. Ted was very musical. He had no formal musical training, but he could listen to a song once, pick up the guitar, and play that song. Many a time he would play the guitar and the harmonica at the same time. Ted never did learn to read notes, but he would sing tenor to any song that he heard. He did it all by ear. Music was something that Ted and Irene had in common. They sang together for decades – singing in church and at special events such as anniversaries, weddings, and funerals. Ted and Irene's home was a very musical home. Ted and Irene's only child, Bonnie Gaye, was born in Hanna on December 13, 1956. Ted was a loving and caring father. He and Irene raised Bonnie in a loving home, and instilled in her the love of music and a faith in God. The construction of the Bethel Evangelical Missionary Church, known as the Evangelical United Brethren Church at the time, began in Hanna in 1956. Ted spent many months helping with the construction of the church, at times even shutting down the combine so that he could assist wherever needed. The church structure was completed and the first service was held in 1957 on Easter Sunday. Ted worked tirelessly in the Bethel Church and was a faithful, long-time member of the church for 63 years. Ted was the last remaining pioneer who helped build the Bethel Church. Bonnie, Ted and Irene's daughter, married Jurgen George Kautz in Hanna on October 23, 1976. Ted and Irene built a new home in Hanna, and in June of 1977 they moved from the farm into the Town of Hanna. It was at this time that Bonnie and Jurgen moved onto the Jess family farm, where they farmed together with Ted and Irene. Ted still farmed from town after moving to Hanna, but during the winter he did not work on the farm on a daily basis. Ted was not one to sit idle, and he became bored during the first winter that they lived in town, so he decided to work as a custodian at the Hanna High School. He held this job for over 10 years. Ted also worked as a night watchman during the Hanna Fall Fair for over 20 years. Ted and Irene had a large backyard in town, and it took a lot of work to tend to such a huge garden. Between the farm and his odd jobs and interests, Ted kept himself busy. For decades Ted worked, free of charge, as a dowser. People from all over Alberta, many who were desperate to find water, asked Ted to locate water for them. With a green, forked willow branch in hand (his divining rod), Ted began water witching, or dowsing. He located hundreds of water wells on farms and acreages for people throughout Alberta, as well as countless dugouts for farmers and ranchers. Finding much needed water not only for people, but for livestock, gave Ted great joy and pleasure. He loved to lend a helping hand to anyone in need. On Easter Sunday, April 19, 1981, Ted and Irene's first grandchild was born in Hanna – Darren Jess Kautz. On January 4, 1986, their second grandchild was born in Hanna – Kara-Lee Noelle Kautz. They felt blessed to have two grandchildren and loved them dearly. Ted enjoyed singing in the choir. For decades Ted not only sang tenor in the Bethel Church Choir, but he also sang tenor in the Hanna Senior Choir. He played the guitar, as well as his harmonica, in church and at special events. Ted also played in the Hanna Oldtime Band for many years, which he thoroughly enjoyed. How he loved to sing and play his instruments! Ted loved to joke and make people laugh and smile! He would tell stories and then laugh until his whole body shook and tears came to his eyes. Ted had a great sense of humour and found comedy in life. Ted was very happy when he became a great-grandfather to four boys: Lucas Jess Kautz, Myles Jurgen Kautz, Nixon Bentley Potuer, and Hendrix Hannan Potuer. Each one was very special to Ted. Ted and Irene, along with Bonnie and Jurgen, farmed together as a family until 2012 when they decided to rent the land out. Ted was 90 years old at the time. He had worked hard all those years on the farm to make a better life for his family. Even though the land was rented out, Ted was forever a farmer. He would always ask about the weather and if it had rained out at the farm. At age 91 Ted was still active in the church, his neighbourhood, and the community. During the winter he enjoyed working hard and shovelling snow, cleaning the sidewalks in the neighbourhood and at the church, as well as the church parking lot. In November of 2013, after Irene fractured her lower back, Ted and Irene moved from their home in Hanna into the Hanna Lodge. Ted was not ready to move into the Lodge but he willingly did so, without complaint, for the sake of Irene. He was a man of strong character and he loved Irene dearly. They enjoyed their time together in the Lodge very much. Following Ted's stroke in September of 2015, Ted was moved into the Hanna Long Term Care facility the beginning of November, 2015. Irene could have remained living in the Hanna Lodge, but she chose to move into the Hanna Long Term Care facility with Ted. They both made sacrifices for each other. Their marriage was one of love and compromise. Their life together was truly a love story. On May 21, 2018, Ted and Irene celebrated their 69th Wedding Anniversary. Ted and Irene left a legacy of love to their family, a faith in God, and a thankful spirit. Ted and Irene remained together in the Hanna Long Term Care facility until Irene's passing on October 1, 2018. Ted missed Irene very much. We have such good memories of Ted. He was a big, strong man who had a kind, soft heart and a gentle nature. Ted was a friendly man who always had a big smile and a firm handshake. He was young at heart, and his humour, wit, and love for his family were never ending. Ted will be greatly missed by all those who knew and loved him. Our loss is heaven's gain. Ted was predeceased by his loving wife of 69 years, Irene Jess (nee Heller); an infant brother, Walter Jess; an infant sister, Martha Jess; his father and mother, Gotthilf (George) and Carolina Jess (nee Tetz); sisters: Ella (Elmer) Minke, and Ida (Walter) Banco; and brother-in-law, Otto Motz. Ted was also predeceased by his father-in-law and mother-in-law, Conrad and Elizabeth Heller (nee Hepper); sisters-in-law: Hildegard (Harold) Stelter, Erna (Robert) Schweeder, Mary (Otto) Stuber, and Ruth (Emil) Brost; brothers-in-law: Edwin Heller, Theophil (Lizzie) Heller, John Heller, Emmanuel (Hilda) Heller, Emil (Lillian) Heller, Eli (Sophie) Wagner, Samuel (Martha) Wagner, and William (Bertha) Wagner. Ted is survived by his daughter and son-in-law, Bonnie and Jurgen Kautz; grandson, Darren (Chari) Kautz; granddaughter, Kara-Lee (Graham) Potuer; great-grandsons: Lucas Jess Kautz, Myles Jurgen Kautz, Nixon Bentley Potuer, and Hendrix Hannan Potuer; sister, Clara (Florion) Motz-Eberl; sisters-in-law: Annette (Lawrence) Sackmann, Bertha (Milbert) Riegel, and Vi Heller; as well as numerous cousins, nieces and nephews. A Service of Remembrance will be held on Saturday, January 18, 2020, at the Bethel Evangelical Missionary Church in Hanna, Alberta, at 2:00 p.m., with interment at the Hanna Cemetery. Memorial donations, in memory of Ted, will be gratefully accepted and can be made to either the "Elevator Fund" or the "Sound System" at the Hanna Bethel Evangelical Missionary Church, PO Box 572, Hanna, AB, T0J 1P0, or to a charity of choice. Hanna Funeral Services Ltd., entrusted with the care and arrangements; 403-854-5956, www.hannafuneral.ca
Share Your Memory of
Theodore
Professional, Compassionate Care, for all of your Funeral Needs.
Contact
302 1st Avenue West
PO BOX 460
Hanna, AB T0J 1P0

Looking for something you can't find? We make it easy to get the answers you need. Please feel free to contact us at anytime